Rhayne's Pet Photography
love never dies . . .
Our pets often give us a special, yet bittersweet, gift - time to say goodbye. Through signs of declining health, veterinary advice and our own moral compass, we have the opportunity to spend the last few months or days of our petīs life making special memories.

Rhayne's Pet Photography aids the healing process by helping to keep memories alive even as our best friend passes over to the rainbow bridge.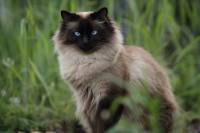 Each photo session is special. It is an opportunity to slow down and focus on your friend in a safe and loving environment.

How we shoot is up to you. I can come to your home or we can meet at a favourite park or beach. I also encourage you and the human side of your family to participate in the shoot.